Thanks to the persistence of Delegate Charles Poindexter, two members of Governor Ralph Northam's cabinet are now on record stating the General Assembly will decide whether Virginia joins the carbon tax regime called the Transportation and Climate Initiative.  In 2018 both of them had signed a letter endorsing the interstate compact to reduce the use of gasoline and diesel fuel for transportation.
The Franklin County Republican was addressed by Secretary of Natural Resources Matt Strickler in a meeting of a House Labor and Commerce Committee subcommittee January 30, and Strickler dismissed Poindexter's use of the word rationing to describe TCI. "I'm not sure where the idea of rationing comes from.  I think that's pretty hyperbolic language," he scoffed.
"The idea of rationing" came from TCI's own framework document issued in October and draft memorandum of understanding released December 17, which explicitly describe plans to reduce the amount of fuel available year after year after year (leaving the rate of decline to be determined).  The word rationing, or restricting the consumption of a commodity, exactly describes what TCI will do to fuel.
The organizers also reported that to achieve a 25% reduction of fuel use in the regional compact's territory, fuel wholesalers would face carbon allowance costs that would be the equivalent of another 17 cents on the gas tax.  "I'm not familiar with that those studies" was Strickler's response in another forum where that came up.
Poindexter next asked Secretary of Transportation Shannon Valentine about TCI on February 3, during a meeting of the House Finance Committee that was considering Northam's multi-billion-dollar transportation funding package.  Given that the governor seeks to raise taxes on fuel for roads, rail and transit, it was fair to ask about any future plans to then rapidly shrink use of those fuels, and the taxes they generate.
Valentine responded TCI is merely "a willingness to explore options on how we could be more deliberate in our environmental stewardship."  The state would have to join a multi-state agreement yet to be written, and "you all would have an opportunity to weigh in before that would ever happen."
This proposed tax and rationing scheme for fossil fuels is an inconvenient talking point as Northam pushes forward with the largest transportation tax increase in the Commonwealth's history.  His bill would almost double the existing motor fuel tax, from 16 to 28 cents.  In three parts of Virginia – Hampton Roads, Northern Virginia and the I-81 Corridor – an additional 7.6 cents is now assessed, so the gasoline tax there would rise to almost 36 cents per gallon.
Yet another pending bill, approved in the Senate Finance and Appropriations Committee February 4 – turns that regional tax into a statewide levy of at least 6 cents more in every jurisdiction not yet hit with a regional tax.  With the state growing in dependence on fuel taxes, the imposition and success of TCI over coming decades will once again erode that revenue.
But the Northam Administration and its environmental allies clearly want to avoid that discussion at this time.  No decisions have been made on TCI, Stricker said January 30, and in the earlier discussion.  "It's a conversation, it's not a regulation, not something that is binding on the Commonwealth, it is something that is being considered," he said.
Yet, Strickler had come to that committee that night to kill a bill introduced by Poindexter.  His House Bill 1629, eventually defeated by the majority Democrats on the committee, sought exactly what Strickler and Valentine said is a given:  A final decision on TCI made solely by the legislature.  After Strickler downplayed the significance of TCI, a series of environmental group lobbyists went to the podium to praise it as an environmental boon and speak against Poindexter's bill.
This is coming, Virginia.  Once the 2020 gas tax bill is passed and signed, attention will turn to TCI.  Fuel taxes in excess of 50 cents per gallon may be only a couple of years away.  It won't be the first Virginia carbon tax, after all.
The same subcommittee that night confirmed Virginia's participation in the related Regional Greenhouse Gas Initiative, a compact that includes most of the same states, from Virginia to Maine.  It imposes a carbon tax on all the fossil fuels (coal, natural gas, biomass) used to generate electricity in Virginia.  House Bill 981, not yet considered on the full House floor, directs how those carbon tax dollars will be spent one they start to flow later this year.
Half of the money will be given to the Department of Housing and Community Development to spend on "low-income energy efficiency programs" and 45% to the Virginia Community Flood Preparedness Fund, successor and an expansion upon the previous Virginia Shoreline Resiliency Fund.  Apparently inland floor mitigation projects will also be eligible.  How much money is expected?  The bill was not accompanied by a fiscal impact statement, and nobody asked.
When the Transportation and Climate Initiative kicks in, and if the other states stand firm Virginia is likely to be among them, a similar and probably larger annual stream of revenue will be produced for other environmental-related spending, or for investment in non-fossil fuel vehicles.  That alone will produce immense pressure on the 2021 General Assembly to adopt it.

E-Mail this author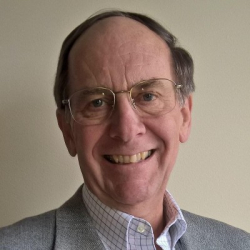 Latest posts by Stephen D. Haner
(see all)