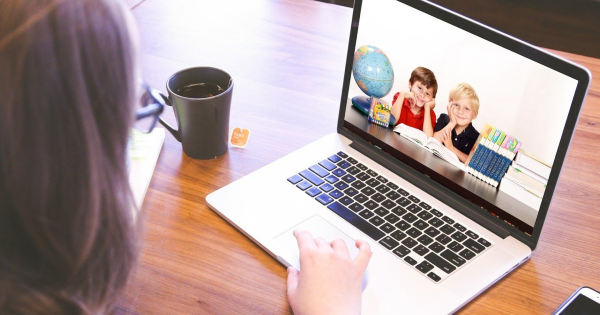 A week after party-line votes killed Republican initiatives to assist parents of school-aged children financially with federal COVID-19 dollars, Governor Ralph Northam proposed sending another $223 million of those dollars to public schools, adding to millions already sent.
There is a major divide in the way Republicans and Democrats view the role of parents in a child's education. In this age of COVID, parents need bipartisan support. They are not receiving it.
Northam's proposal sends funds to public schools for testing supplies, personal protective equipment, sanitation supplies and technology for distance learning. While public schools have mostly not been open for in-school classes, they will receive $175 per pupil. Private schools, which mostly have been open, have not been told whether they will receive an equal per-pupil share of the funding to protect the children attending their schools.
The first GOP proposal came from Delegate Kirk Cox, a retired high school social studies teacher. Cox's budget amendment would have helped parents desperately trying to ensure their child receives an education while the schools are limited by inadequate online programs. Cox proposed taking $100 million from federal COVID funds and allow parents to use them for tutoring services, educational therapies, private online tuition, nationally-normed achievement tests or college admission exams, transportation, technology, or other education consumables.
His proposal died in a straight party-line vote, despite his having first voted to protect public school funding despite pandemic-related enrollment losses. Democrats leading the House of Delegates did not permit debate on his proposal, they just voted no.
Senator Steve Newman offered a similar benefit, raising the figure to $300 million, offered only to public school parents and capped at $500 per child.
Senator Siobhan Dunnavant, an obstetrician who sees plenty of mothers and children, noted she had talked "with women every day who really are on the brink of exhaustion … this is an opportunity for us to fulfill that commitment that we support them in the education of their children."
The stresses are especially hard on low-income parents. By last month workers with bachelor's degrees had nearly recovered the jobs lost in spring. But there were still almost 12 percent fewer jobs for those with just a high school diploma and more than 18 percent fewer for those who had dropped out.
State Senator Jen Kiggans, a nurse practitioner who is also a former Navy helicopter pilot and knows something about military families, echoed their concerns: "These guys don't have a choice, they can't work virtually, many of them deploy, and many don't have family in the area so they can't call their parents to come watch their kids. If both people are in the military, these are people who just have to go to work."
The GOP proposals offered parents options, allowing them to decide what their family needs to fill in huge gaps left by inadequate online "schooling." For one family it might be more internet bandwidth. For another, a tutor. For others, books. For a child with disabilities, educational therapies. What is needed most is decided by the parents closest to the needs.
The loss of in-classroom teaching hurts all children but is especially dire for low-income parents unable to afford the resources or the parents of children with disabilities for whom falling further behind without in-school instruction can have tragic consequences. These parents are struggling for their children, in a unique situation that is forcing expenses on them they would not have were schools open.
"For the families, for the children, for the working Mom, for those who are trying to make ends meet in a year where there is unusual financial stress in the home," said Dunnavant, as the Senate voted the proposal down. "We should not just abandon them."
Federal COVID-19 funds have been distributed to local governments, to businesses large and small, to those who can't pay their rent and to those who can't pay their electric bill.
But the message from Richmond is clear: Parents, you're on your own.
Chris Braunlich is president of the Thomas Jefferson Institute for Public Policy and a former president of the Virginia State Board of Education. A version of this commentary originally appeared in the October 16, 2020 edition of the Fredericksburg Free Lance-Star.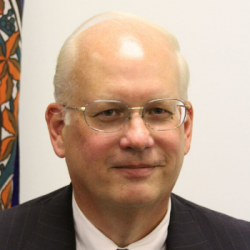 Latest posts by Christian Braunlich
(see all)