Va. Pays Dearly for Computer Troubles | The Washington Post
RICHMOND, Oct. 13 — A scathing legislative audit released Tuesday shows Virginia's outsourcing of a massive $2 billion computer upgrade has been so troubled that core government services have been disrupted but that canceling the contract could cost the state hundreds of millions of dollars.
More on this story:

Virginia Students Outperform Peers on National Math Tests | Inside Nova
Virginia fourth-grade and eighth-grade students outperformed their peers nationwide and in the South in mathematics on the 2009 National Assessment of Educational Progress (NAEP).
Six States Seek Stimulus Aid to Add Rail to Congestion-Plagued I-81 | Streetsblog
Interstate 81 stretches for 846 miles through six states — New York, Pennsylvania, Maryland, Virginia, West Virginia, and Tennessee — and serves as a crucial corridor for freight traffic. But crucial doesn't mean safe or enjoyable, and I-81 is an undisputed hotbed of traffic accidents.
More on this story:
Consumers Compare Virginia HMOs on Quality and Satisfaction – Scores Improve in Newest Report | Reuters

Virginia Health Information (VHI), a nonprofit health information company, reports HMO quality and satisfaction reports at www.vhi.org.
Researcher on Virginia Tech team takes Nobel Prize | The Roanoke Times

The first woman to win a Nobel Prize in economics is a researcher for an international program managed by Virginia Tech.
Prison magazine says Va. officials have locked it out | The First Amendment Center

RICHMOND, Va. – Virginia prison officials have unconstitutionally restricted inmates from receiving a magazine that reports on prisoner rights and criminal-justice issues, the publication claims in a lawsuit filed on Oct. 9.
Grisham to lead prison reform discussion in Va. | WTVR

RICHMOND, Va. – Best-selling author John Grisham will lead a panel discussion in Virginia about the state of the nation's prison system.
"Incarceration Nation" will focus on the prison reform movement. It also will include an episode of the documentary "30 Days" featuring filmmaker Morgan Spurlocks month in jail.
Conservation easements: The untouchable two and a half percent of Virginia | Roanoke.com

Since 1968, more than 2.5 percent of all the land area in Virginia has been put off limits from development using conservation easements.
Virginia spends millions on Prince William Parkway | WTOP

PRINCE WILLIAM, Va. – Virginia was recently ranked dead last and has been accused of dragging its feet when it comes to states spending federal stimulus money on roads.
Krispy Kreme: Fairfax's conduct 'shameful' | Washington Examiner

The legal dispute between Krispy Kreme and Fairfax County over a destroyed sewer system has descended into name-calling, with the doughnut giant blasting the county's actions as "shameful."
Juvenile Court Pays Years-Old Legal Bills | The Washington Post

Court-appointed lawyers working in Fairfax County Juvenile and Domestic Relations District Court have dropped a lawsuit against the court system because they are belatedly being paid for their work, both sides said this week.
Empty Promises | The Washington Post
LISTEN TO the promises of Virginia's two gubernatorial candidates regarding higher education, and it's hard to tell the difference. Democrat R. Creigh Deeds and Republican Robert F. McDonnell both say that they will increase the number of degrees awarded while also making college more affordable. Also common to both: Neither has a clue as to where the state will find the money.
Is Virginia Tech in bed with nuclear industry? | The Star-Tribune
I think it's a bit disingenuous for Dr. Karmis, director of the Virginia Center for Coal and Energy Research at Virginia Tech and a professor in its Department of Mining and Minerals Engineering, to say Tech 's nuclear engineering program has "nothing to do with Coles Hill."
A Debate on the Silver Line
An Oil Spill off the Virginia Coast?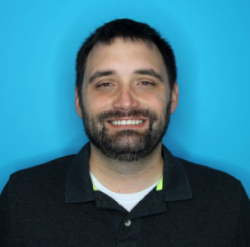 Latest posts by matt ohern
(see all)