Amazon's decision to scrap a $2.5 billion investment in New York City has emboldened far-left progressives in Northern Virginia to oppose the e-commerce giant's plans for plans to build an East Coast headquarters in Arlington. Critics of HQ2 are targeting $23 million that Arlington County will contribute to the pot of incentives, reports the Washington Business Journal.
"The county should vote down the deal," said Roshan Abraham, an organizer with Our Revolution Arlington in an anti-Amazon meeting Monday. One of the richest companies in the world does not need the county's money, he said. "If Amazon chooses not to come to Arlington over $23 million, good riddance."
A primary concern among leftist activists is rising rent. As 25,000 highly paid Amazon employees start working in Arlington, they will bid up housing prices. About 3,000 apartment units in Alexandria and Arlington between South Glebe and West Glebe roads could become unaffordable for the largely Latino community living there once Amazon moves in, say Amazon foes.
I sympathize to some degree with those who resent the incentives, including some $500 million in workforce grants from the state. Amazon is the world's most valuable company, CEO Jeff Bezos is the world's wealthiest man (at least until his divorce is settled), and the showering of massive tax breaks on Amazon is manifestly unfair. But the world is unfair, and the rational response is not to chase Amazon out of town but to craft a deal that is tax-flow positive for state and local government, and work to ameliorate negative impacts on housing and transportation. To do otherwise is to limit opportunity and perpetuate poverty.
Left-wing activists regard the deal as a zero-sum game. They see Amazon getting giant subsidies and giving back nothing in return. But that view is grievously flawed. While Amazon is unlikely to hire many lower-income Northern Virginians directly — not unless they somehow acquire advanced technology skills — it will inject billions of dollars into the regional consumer and service economy, creating jobs that lower-income workers can qualify for. In all likelihood, that stimulus will force employers in a low-unemployment labor market to bid up wages.
Many Amazonians will want to live near where they work — indeed, Amazon will encourage them to in order to limit stress on the regional transportation network. All other things being equal, those employees, earning an average of $150,000 a year, will push up the price of nearby housing. But all other things need not be equal. The law of supply and demand may be an alien concept to many lefties, but if Arlington and neighboring jurisdictions allow builders to increase the supply of housing in equal measure to the increasing population, higher prices can be contained.
Progressive activists could play a useful role by lobbying local governments to make it easier to build new housing and relax some of the regulations that make it so expensive. But that would force them to confront the trade-offs inherent in local government. More housing equals more households, which equals more school enrollment, more traffic congestion, more demand for government services, and a demand for more revenue. It is so much easier just to stoke grievances and block change.
It's a good thing for poor people in Arlington to organize and make their concerns heard. Amazon will exercise tremendous clout in the county, and there needs to be a counter-weight. But replicating the strategy of New York leftists and running Amazon out of town won't help Arlington's poor. To the contrary, evicting Amazon would limit economic opportunity. Of course, leftist progressives are so addicted to grievance mongering that they are blind to the positives. If they got their way, the lives of everyone, poor and well-to-do alike, would be immeasurably worse.
–
Email this author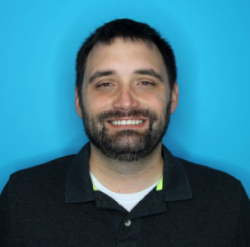 Latest posts by matt ohern
(see all)